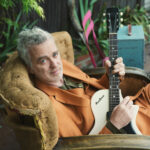 Petaluma
Home at the Mystic
Sean Hayes returns to the Mystic for the first time since he has really settled into his adopted hometown, where he is a much loved member of the community. Opening for the show is Sean Carscadden. Says Hayes about his opener, "He's kind of like this unknown jewel of the North Bay," calling him "probably one of the best guitar players I've seen around here." Hayes is thrilled to be playing with "a little group of some local heavy hitter musicians backing me up," and hoping for a guitar battle between Carscadden and his guitarist for the night, John Courage—guitarists on notice, the gauntlet has been thrown! "For the first time, I really feel like it's a hometown show," says Hayes. 7pm, Friday, June 9, 23 Petaluma Blvd. N, Petaluma. Tickets at the door and online at mystictheatre.com.
Santa Rosa
Public Spectacle
The seventh annual Railroad Square Music Festival returns for one day of multi-genre music in the heart of Santa Rosa. Turning an eye toward equity and a hope to inspire local creatives to feel appreciated and celebrated, this year the festival features local favorites from Banda La Congora to Brazilian reggae artist Ben Roots to Ableton Live aficionado Parson Jones. Besides
multiple stages of music, there will be local food, libations, vendors and a kid friendly family area. 12-7:30pm, Sunday, June 11, Railroad Square, Santa Rosa. All ages and free.
Larkspur
Big Screen Theatre
The Lark Theater in Larkspur hosts a special cinema event with the upcoming showings of T.S. Eliot's Four Quartets, A Film of the Original Stage Production. Ralph Fiennes' exquisite performance of T. S. Eliot's poetic masterpiece is dynamically translated from stage to screen by director Sophie Fiennes. Written by Nobel Prize winner Eliot in the shadow of the Second World War, the poem is a celebrated meditation on human experience, time and the divine. It is a work that bears a powerful relevance to the present day. 1pm, Sunday, June 11, and 7pm, Wednesday, June 14. Student tickets are $10, general admission $15.
Petaluma
Live Your Place
A new monthly series, Life by Design, begins this month, with speakers all summer. "Come for the conversation, stay for a cocktail and return for human connection," suggests Place Matters, the organizer of the event. Talks over the summer will explore form and function, with local designers from all walks of life. Next up: Alfie Turnshek and Cinda Gilliland speak on "Mise en Place: Efficiency over Speed in Bar Design and Design in Public Spaces: Why It Matters." 7-8:30pm, Tuesday, June 13, and every second Tuesday, at Griffo Distillery, 1320 Scott St., Suite A, Petaluma. Tickets $20 cash at the door, or purchase in advance at placematters-sonoma.com/events.